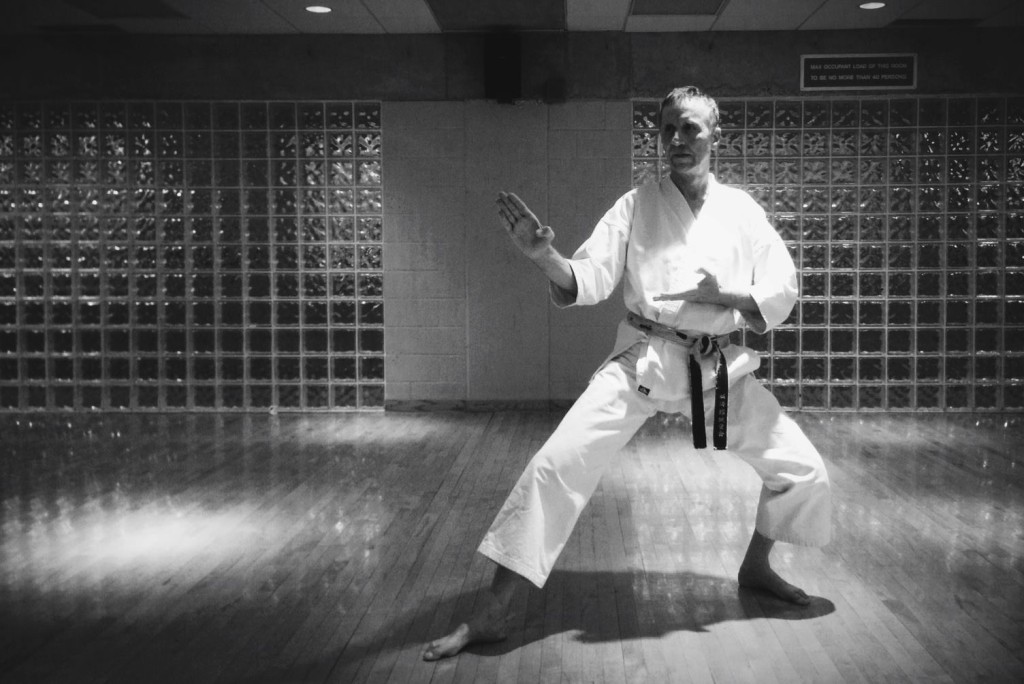 Ben d'Avernas began his karate studies in 1986 at Toronto Shotokan Karate Dojo under the tutelage of Sensei Gary Hails where he stayed for four years
In 1990, Mr. d'Avernas moved to Shotokan Karate Seiku Kai in the West Hill neighbourhood of Toronto headed by Sensei Zen Takahashi. He stayed there for 13 years and further advanced his knowledge of Karate during those years.
Mr. d'Avernas received his first black belt level (Shodan) in 1991 and currently holds the rank of Go Dan (5th level). He has added to his knowledge of karate by attending regular training sessions, seminars and summer camps in Toronto and Ottawa as well as other dojos across Canada and the United States. At this time, he is teaching & training at the dojo in Picton, Ontario.